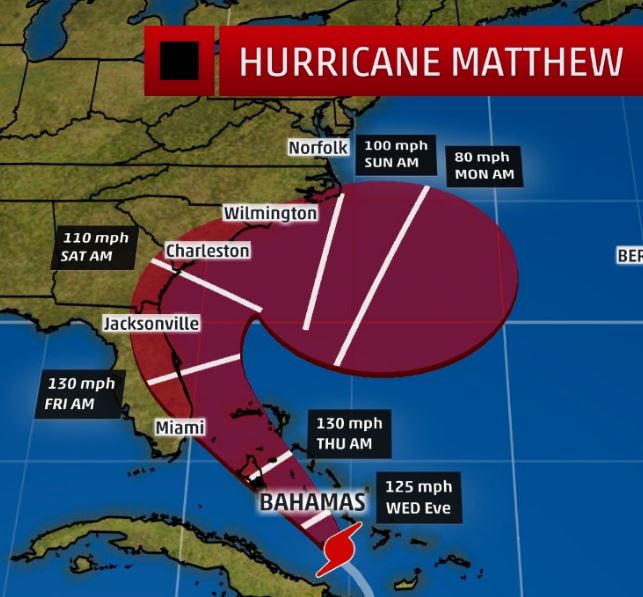 As Hurricane Matthew approaches, Guardian Pharmacy of South East Florida is making sure our residents and facilities have sufficient pharmaceutical supplies to withstand the storm.
The Florida governor has declared a state of emergency for much of Eastern Florida due to the deadly hurricane, which is expected to hit southeast Florida early Friday morning.  Guardian Pharmacy of SEFL has worked tirelessly over the past few days to make sure that our facilities were supplied with enough medications to get their residents through the storm.
Taking care of our customers is Guardian's top priority.  Whether it was communicating via fax or telephone with our facilities, we were committed to making sure the last run was complete before the hurricane hit land.  Thanks to the hard work put forth by our dedicated staff and our sister pharmacies, Guardian Pharmacy of SWFL and Guardian Pharmacy of Tampa, our customers will have the medications they need.